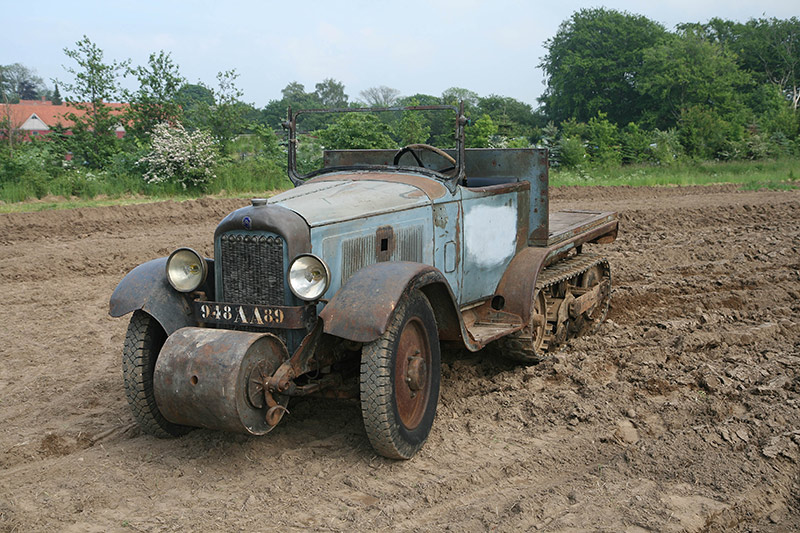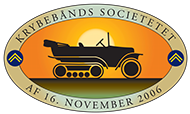 We are
"Krybebaands Societetet af 16. november 2006" - The Creeper Track Society of November 16th 2006 - an honourable bunch of five vice-presidents as we're all old enough to do without a president.
Below can you read about every member.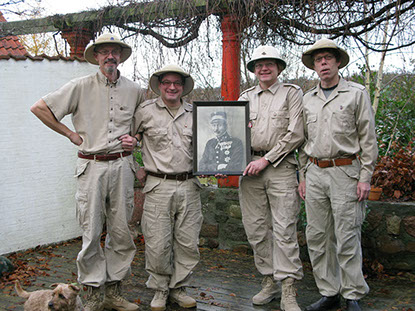 Vice President Jens Nielsen
Being a Goldsmith he is familiar with iron, but the P17 is a bit heavier - so Jens attend many other tasks than the practical work on our car. Taking 100s of nice pictures and rocketing the true spirit of adventure into the rest of the crew!
Vice President Per Nielsen
I have a wide interest of auto history car technique.
Early cars, especially steam cars are his favorites. I drives a 1910 Stanley Steamer. Among his garage projects is a 1924 Voisin C4 and a 1903 Locomobile.
Per also bears the title: "Driver of the oldest running car in the world". The car is the Danish build 1888 Hammel in the collection of The Danish Technical Museum.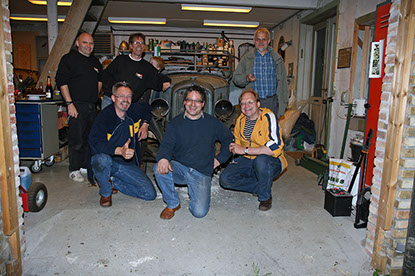 First group picture after the purchase of the Kégresse, may 23th. 2007
Honourable Member Georges-Marie Haardt
Unfortunately he is dead. But true enthusiasts will know who he is - the leader of all the great croisières by Citroën and the right hand of André Citroën. Another of his many admirable virtues was never missing his morning shave!
Supporters in Denmark:
Torsten Laursen Vig
Gert Bue Larsen
Bjørn Mogensen
Frida Kuhn Nicolaisen
Ellen Nørregaard
Supporters in the world:
Many... unfortunately we can't name all - though It should be mentioned that we do have a fan-club in Norway!