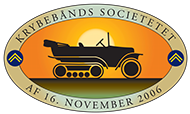 The new tracks are consisting of steel plates fixed on a band of rubber. Each steel plate are supported a pave made of rubber outside and inside steering blocks in fiber and traction metal bolts
The first version had simple round holes in the wheel and tapered metal bolts to prevent the band from sliding around
In the second development, the holes are made larger and there is significantly more grip between the bolt and the holes
The final version is as we know it, with open spokes in reinforced and large blocks in fiber material for even better traction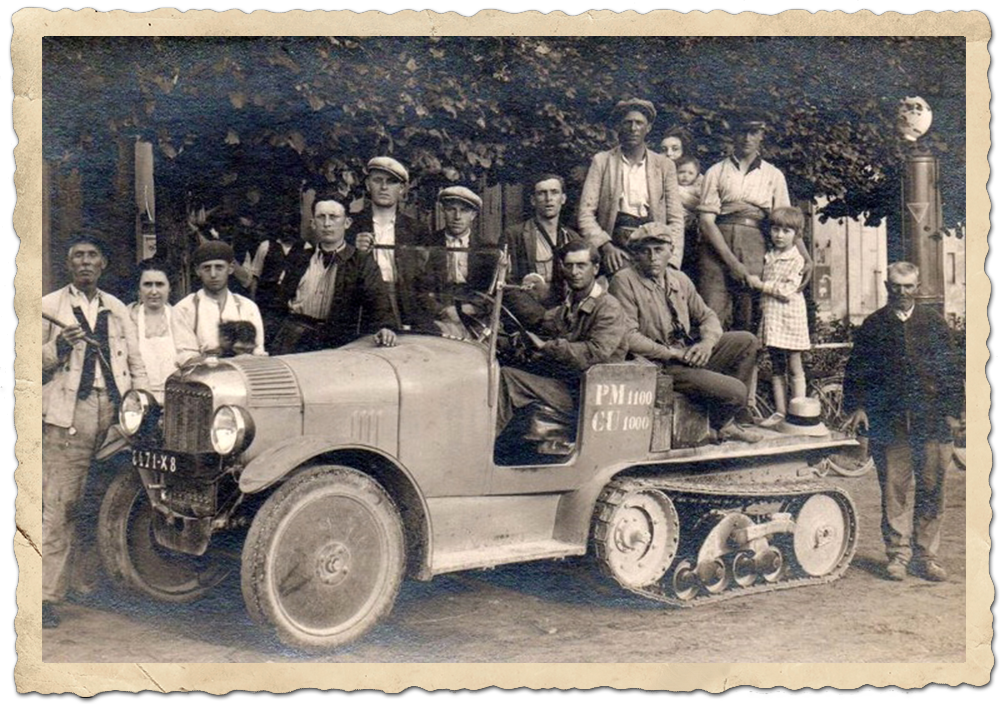 I have had this photo since 2018, and all along I thought it was a model P7 bis. On closer inspection, you can see that it is not quite correct, because the notches on the bands are different from the ones we know!
I haven't noted where I got it, I'm sure it's from a vintage car forum, has anyone seen this picture? Contact me if you have. HERE
In the book "Le grand album des Citroën-Kégresse sous l' uniforme" by François Vauvillier there is a page that mentions the new type of track.
The book is highly recommended, as there is a lot of information and pictures about all models that have been in military service in France.
The book can be purchased from the publisher Historie&Collections HERE