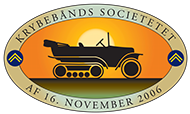 The car is a K1 with a very special Skiff-style body by the couchbuilder Labourdette, and very similar to the B2 Caddy Sport, with which it is often confused.
In the book "Citroën 1919-1949 La belle époque" by Wouter Jansen there is a few pictures of this car, one of them taken by Labourdette coachbuilder before the delivery. This car was used by Citroën in the earlier years (1922-25) with other cars as well, for advertising pourposes, often driven by Lucien Rosengart.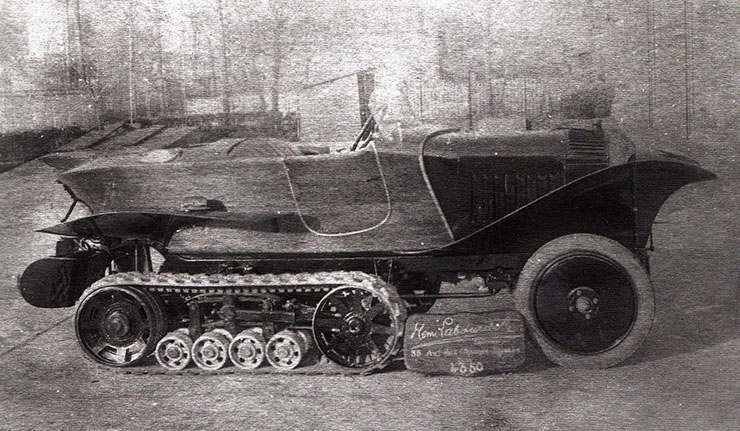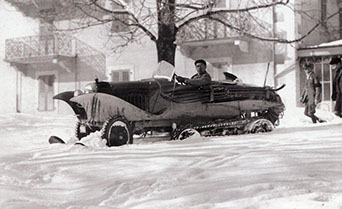 Lucien Rosengart at the wheel.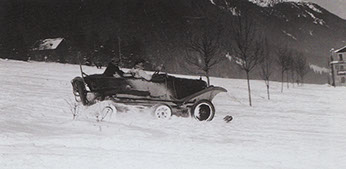 The following 4 pictures we have from Wilfried Pleiter from Germany.
The same picture are found on the newspaper Excelsior from 18 january 1923, tour at the Pyrenees.
The K1 Labourdette is with registration no. 2284 W1
Source gallica.bnf.fr / Bibliothèque nationale de France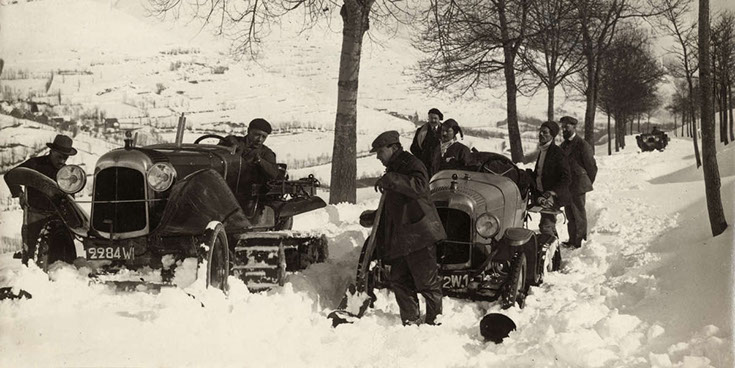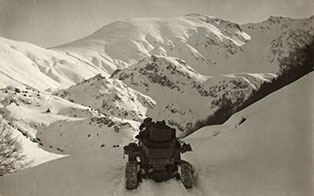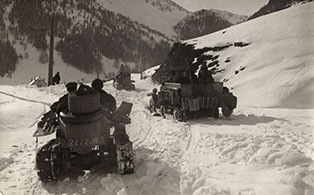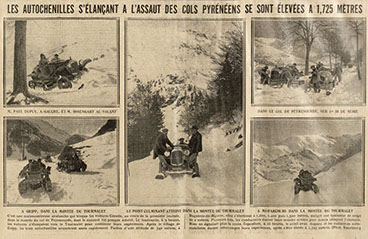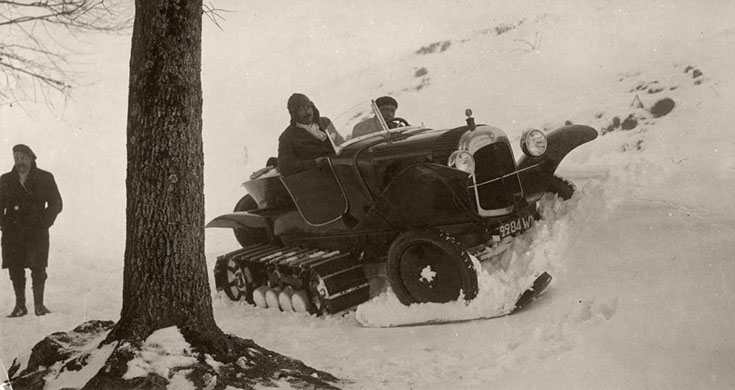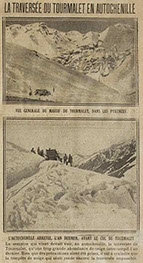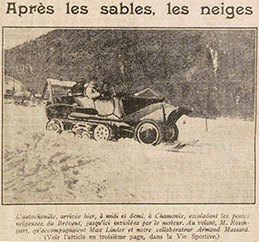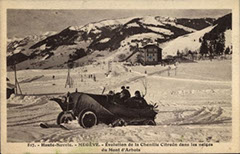 La Libetré 26 january 1923
Source gallica.bnf.fr / Bibliothèque nationale de France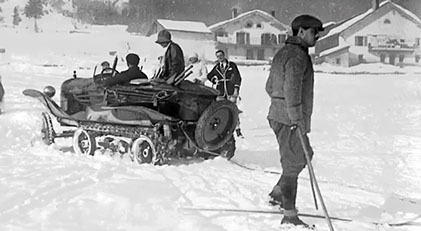 The K1 Labourdette during testing in Chamonix 1924 at the Winther OL.
Photos found on the Internet.
Read the Pascal Honneger report about this Kegresse K1 Labourdette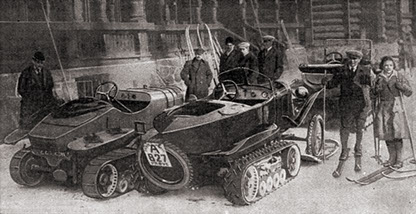 The K1 Labourdette during tests in Norway
Read the full article about the earlier Kégresses in Norway here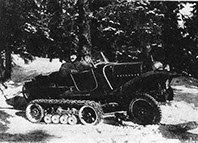 A treasure has been saved...!
From Denis Houriez in France we have received a little roll of 35mm film. Fragile and with damaged perforation it had to be restored - and of course digitalized. Finally this is now done! We are happy to present 21 intensive seconds of Kegresse history!
We will return with more information about the event - the snow tests conducted by Lucien Rosengart, the Norwegian part of it arranged by Mr. Faramond, head of Citroëns Danish and Scandiavian branch in Copenhagen.
Finally the film is restored!