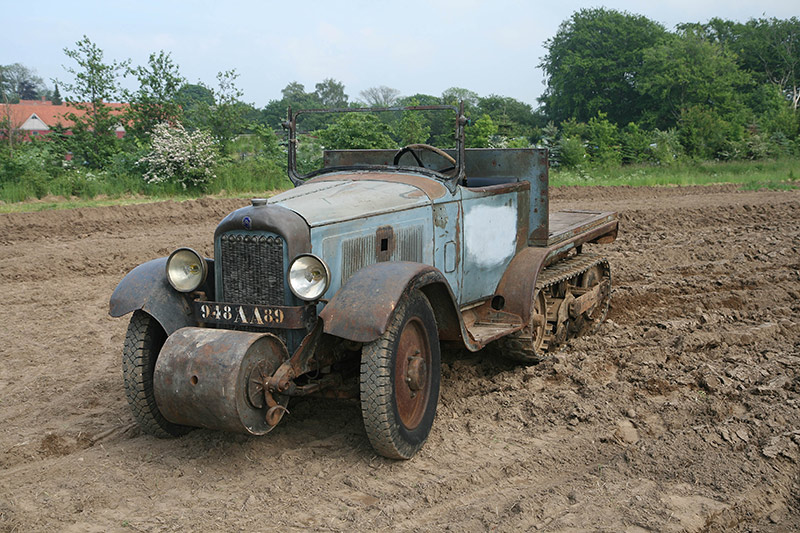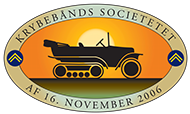 At last: In spring 2015 we could drive again with our Kégresse. After a refurbishment of the oil package in the gear box, as well as the extensive construction of the sides of the rear platform.
The gearbox which had always been leaking oil, and after a few years of use it got worse due to a sealing gasket which had loosened.
We had wanted to make a protective side on the back so that passengers could sit safe and secure. For a long time we had collected the right recycled materials to build it, so it would look old within a few years. (The pictures were taken in 2015 when it was all new – it already looks "better" now). We are proud of it, it is not really a copy of an old type.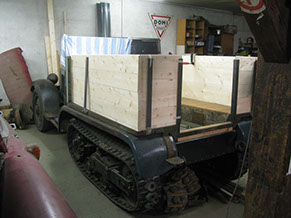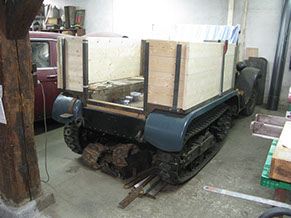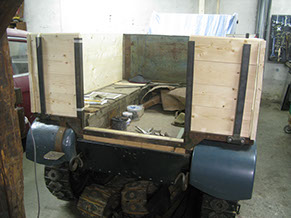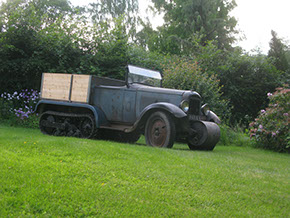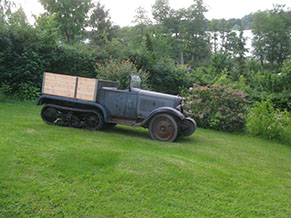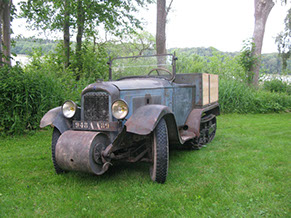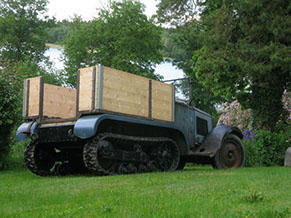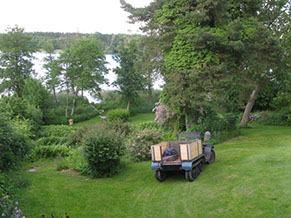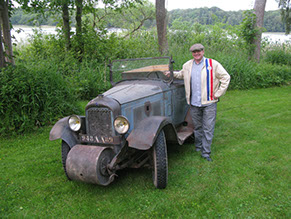 At the Græsted autojumble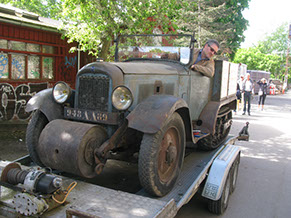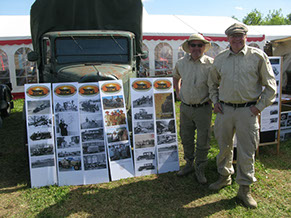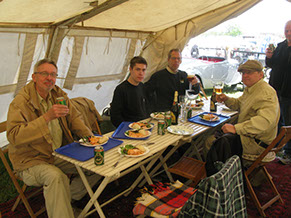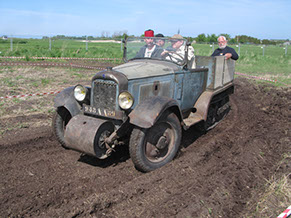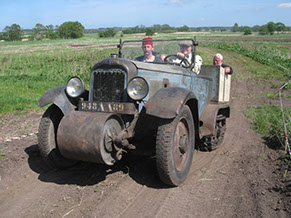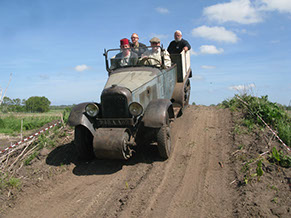 Charlottenlund is a annual meeting, just one day of fun.